Clothing Swap Networking Event
Presented by:
Christine Cheung
Category:
Fundraisers and Volunteer
Price:
$15
Date:
June 26, 2023 – June 26, 2023
Time:
6:00 PM – 8:00 PM
Address:
London, Ontario N6A 3H2,
Website:
https://embracingamazing.ca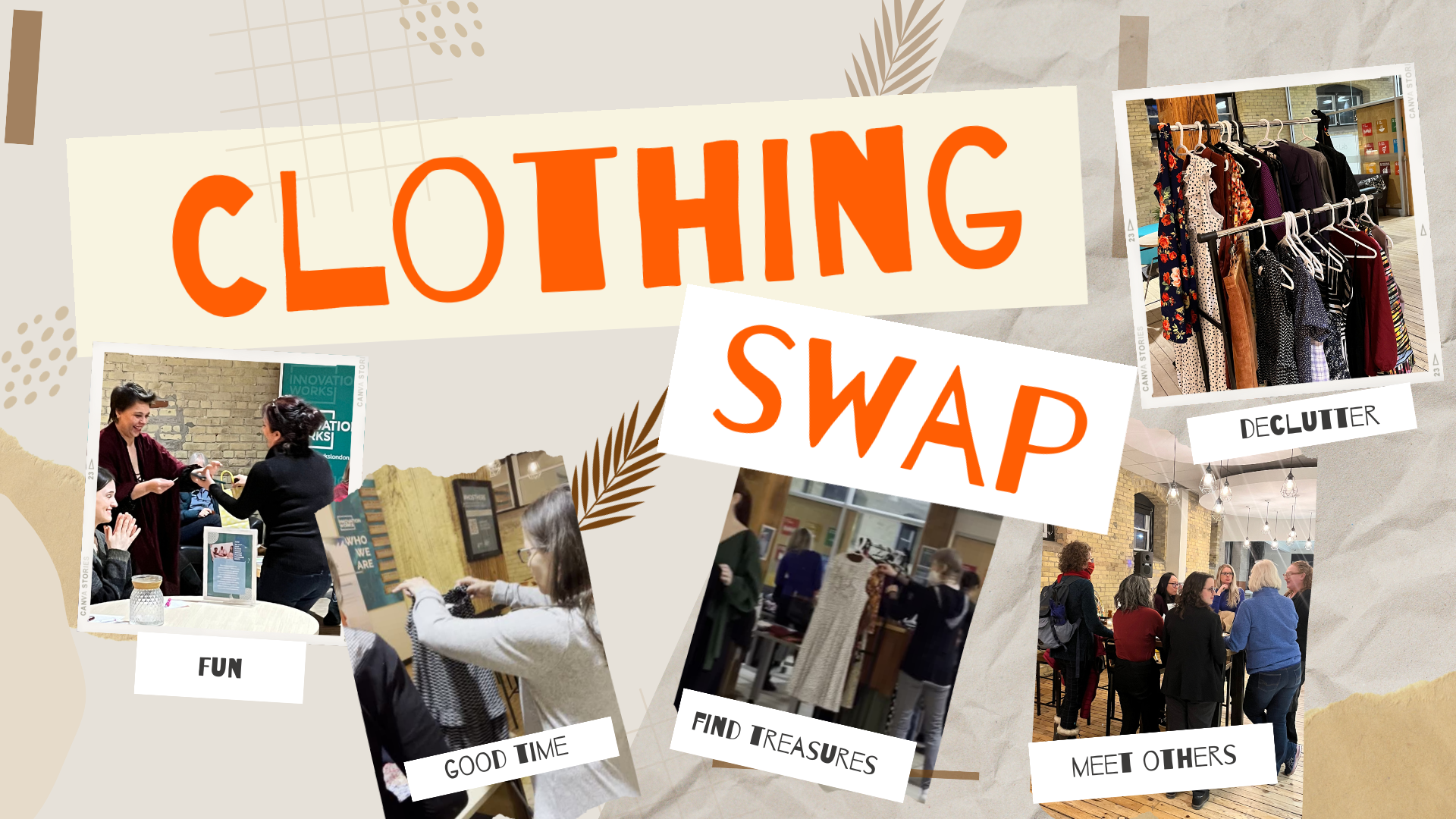 Bring your gently used clothing items to the swap and walk away with something new and exciting.
This is an excellent way for women looking to declutter their closets and make room for the season ahead.
We are collecting items for The Shoebox Project Christmas Campaign for My Sisters' Place London. More detail below*.
Guest Speaker:
Ashley Rowe, the founder of NewLeafCo.Ca, the recipient of "Business London's Top Twenty In Their Twenties", a mentor of Women In Communications and Technology as well as an avid gardener.
Topic: Self-care strategies for busy women
→ Date: June 26, 2023
→ Time: 6pm-8pm
→ Place: Hello Maker 717 Richmond St., Suite 202, London, ON N6A 3H2
→ Bring 5-10 pieces of gently used (non-damaged, non-stained) items. Shoes and handbags are welcome.
→ Each person is allowed to take the same amount of clothing items they brought in
→ There will be games, door prizes, draws throughout the evening
→ Light snack and non-alcohol beverages available
→ Meet people and have fun!
→ $15 per person (20% of for Embracing Amazing VIP. Contact Christine to find out how to join)
→ E-transfer payment is encouraged -christine.cheung@outlook.com or register on Eventbrite: https://www.eventbrite.ca/e/clothing-swap-networking-event-registration-650353935127?aff=oddtdtcreator
*NOTE: We are collecting items (see wish list below) to support The Shoebox Project Christmas Campaign organized by Samuel Castillo & Associates Inc.. All shoeboxes will be given to My Sisters' Place London: a safe, welcoming and inclusive centre that supports individuals who identify as women through drop-in and wrap-around services.
Wishlist:
– toothbrush, toothpaste, toilet paper, shampoo and conditioner, body wash, deodorant, socks, grocery gift card, hairbrush, winter hat, mmittens, hand cream, NUT-FREE snack, notebook/journal
– shoeboxes, wrapping paper
Learn more about The Shoebox Project here: https://www.shoeboxproject.ca/home
Social Media Links
Get Directions
717 Richmond Street Suit 202 London ON N6A 3H2