Cook Together, Grow Together Adult Cooking Class
Presented by:
Western Continuing Studies x Growing Chefs! Ontario
Category:
Food and Drink
Price:
$100
Date:
March 9, 2023 – March 9, 2023
Time:
6:00 PM – 8:30 PM
Address:
900 King Street, London, Ontario N5Y 5P8
Website:
https://growingchefsontario.ca/events/cook-together-grow-together-adult-cooking-class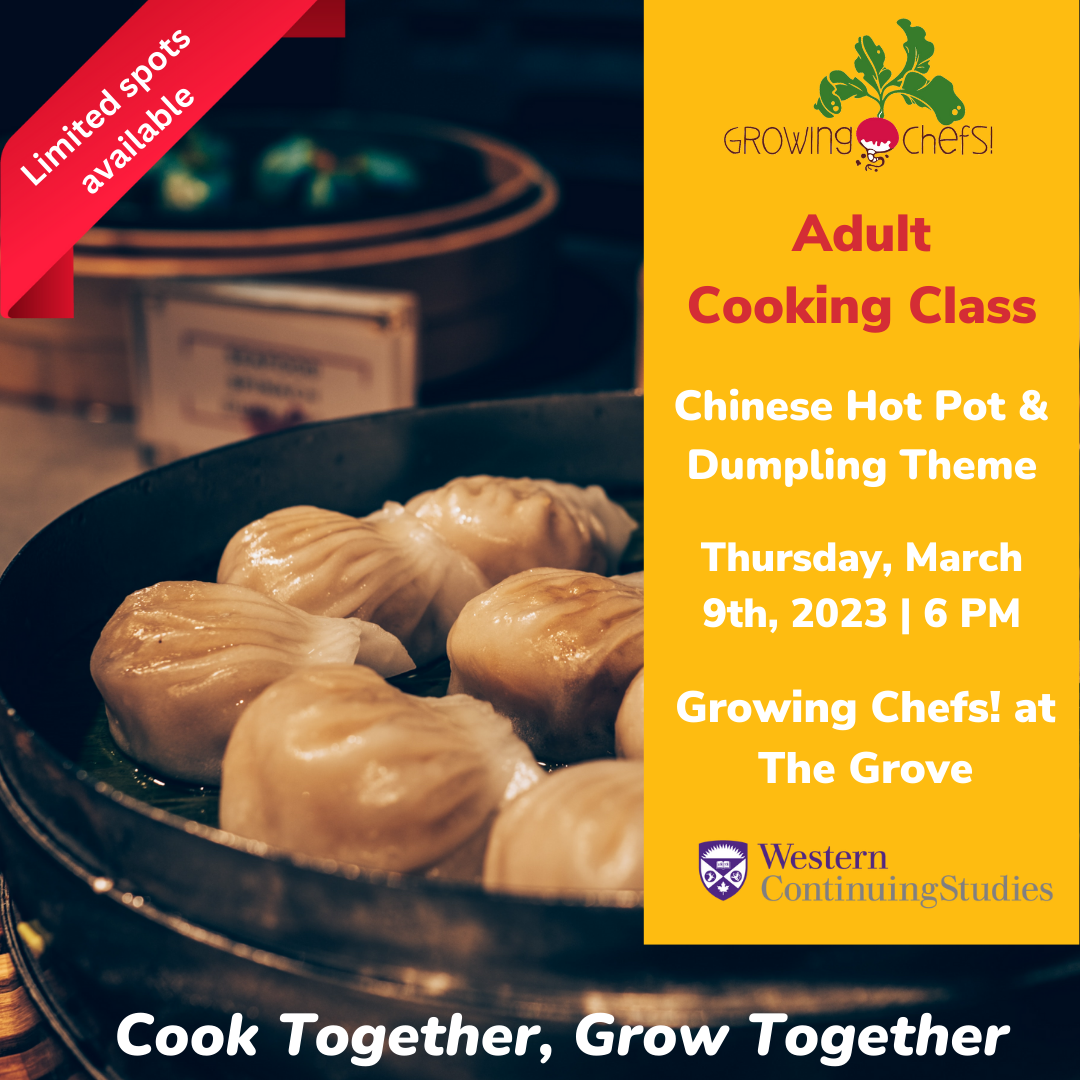 On Thursday March 9th, 2023, students from Western Continuing Studies be hosting an Adult Cooking Class fundraiser! This class is a great way to develop your culinary skills while supporting Growing Chefs! Ontario Food Education Projects
Our event theme is "Cook Together, Grow Together" because no matter who you are or where you come from, the universal language of food is what brings us together!
Unable to attend? You can purchase a recipe package for $25 which includes ALL of the ingredients and instructions needed to successfully complete the recipe at home! This is a great activity to complete with families/friends or a fun challenge to undertake on your own!
There will also be a silent auction with items donated from local organizations in London!
Get Directions
The Grove at the The Western Fair District