Vintage Valentines Day Sale
Presented by:
Filthy Rebena Vintage
Category:
Shopping and Retail
Price:
$0
Date:
February 10, 2017 – February 10, 2017
Time:
10:00 AM – 6:00 PM
Address:
London, Ontario N6A 1G4,
Website:
http://www.filthyrebena.com/vintage-valentines-day-sale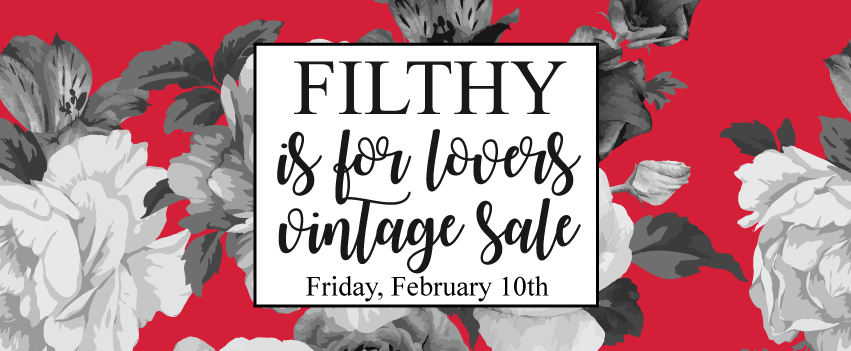 Filthy Rebena Vintage is throwing a love-themed Valentines day sale called "Filthy is for Lovers" that will surely steal your heart! *cue the sexy saxophone music* The fun & fantastic deals will have you lovestruck!
We will be debuting a secret "Blind Date Bargain Room" that is filled with deep deals on vintage clothing – along with sweet treats and love potions. Be sure to get snappin' as Filthy will have a sassy snapchat filter that you'll love to bits.
Purchasing anything RED and cupid will enter you into Filthy's 1st Base Raffle where you'll have a chance to win a $50.00 FR Gift Certificate.
We are head over heels for Madison Powers. She will be filling Filthy's walls with her dreamy artwork during the event. So come on down lovebirds… indudge in Filthy's secrets, sweets and deals to your heart's content.
Social Media Links
Get Directions
177 Dundas Street