World Naked Bike Ride London
Presented by:
World Naked Bike Ride London
Category:
Festivals
Price:
$0
Date:
September 30, 2023 – September 30, 2023 (Repeats Every Day)
Time:
4:00 PM – 11:00 PM
Address:
99 Dundas St, London, Ontario N6A 6K1
Website:
https://allevents.in/london/world-naked-bike-ride-london/80002518919392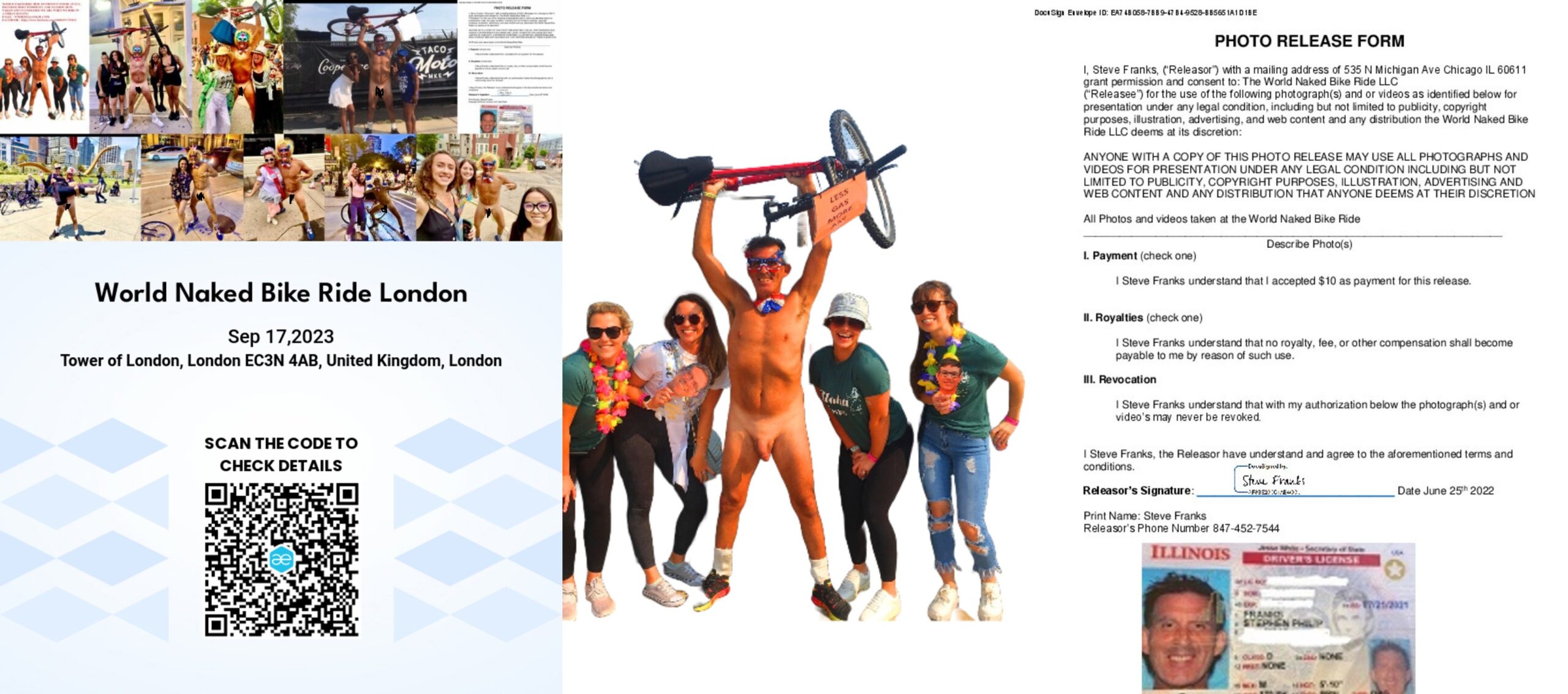 World Naked Bike Ride London
Dear friends We are so excited to announce the date for this years ride! Please stay tuned for more details. In the meantime be you get vaccinated and ride safe! ABOUT THE WNBR Celebrating bicycle power and the beauty of people World Naked Bike Ride (WNBR) is an international clothing-optional people powered event that highlights the vulnerability of cyclists everywhere decries society's dependence on pollution-based transport and promotes positive body image. It's also just a lot of fun! The event is bare-as-you-dare; anything from body paint to underwear to fanciful costumes are encouraged. Due to legal restrictions full frontal nudity is at your own risk but many participants do go all out. Large-scale body painting is typically available pre-ride and personal expression is encouraged. past events drew over 2000 riders and covered over ten miles of high visibility city areas.
Linky to our brochure https://acrobat.adobe.com/id/urn:aaid:sc:VA6C2:5609419b-63a7-4f45-aeb1-13b31240d47b
Social Media Links
Get Directions
More events at Budweiser Gardens
No Entries Found
Other Events
No Similar Events Found