This event has finished (it's expired)!
Run to Quit
Presented by:
Canadian Cancer Society, the Running Room
Category:
Meetings, Conferences and Workshops
Price:
$69
Date:
April 20, 2017 – June 22, 2019 (Repeats Every Week)
Time:
6:00 PM – 7:00 PM
Address:
620 Richmond Street, London, Ontario N6A 5J9
Website:
http://runtoquit.com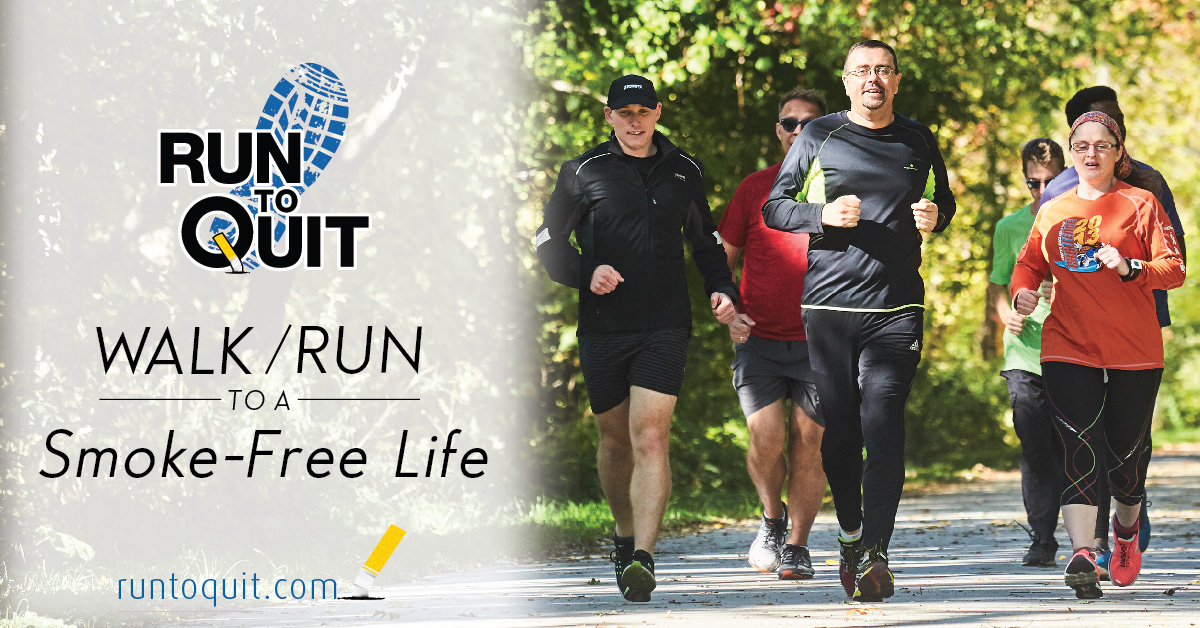 Run to Quit is a new 10-week program that helps participants to stop smoking while building their way up to being able to walk or run 5 km.
Is your New Year's resolution to quit smoking?
Whether your motivation is to get healthy or save money, to quit smoking for a loved one or for yourself. The important thing is you've made the decision to quit.
Run to Quit is an innovative quit smoking program that pairs the quit smoking expertise of the Canadian Cancer Society with Running Room Canada's Learn to Walk or Run 5 km clinics.
Exercising to quit smoking? Yes! The program has been shown to help smokers cope with discomfort and cravings through its simple step-by-step approach to building up walking or running stamina while cutting down and quitting smoking.
This year, walk or run to a smoke-free life by joining Run to Quit at:
The Running Room London
620 Richmond Street
London, ON N6A 5J9
Start Date: April 20, 2017
For more information visit runtoquit.com or call (519) 438-8550.
Social Media Links
Get Directions
620 Richmond Street, London, ON
Other Events
No Similar Events Found