St. John Ambulance D0001L
Organization Type:
Health & Medical
Address:
741 King St, London, Ontario N5W 2X2
Contact:
Tammy Ng
Website:
http://www.sja.ca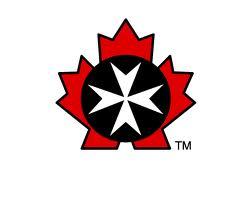 "Saving Lives at Work, Home, and Play"
St. John Ambulance is an organization that offers many community services. St. John Ambulance provides comprehensive first aid and CPR courses, community medical first response, youth programs, and therapy dog services.
D0001L represents the London medical first responder division in the Southwestern Ontario branch. Our members are volunteer medical first responders who attend community events to provide first aid response in the community. Events include attending community walks, runs, festivals, and concerts.
Becoming part of our team will be a good experience for those interested in entering professions in police, firefighting, and health care. This is also a good experience for those who are interested in knowing more about the London community and surrounding Southwestern Ontario area. Our events are as far reaching as Sarnia, Chatham, and Windsor.
St. John Ambulance D0001L's Volunteer Opportunities
No Entries Found
Contact St. John Ambulance D0001L
Get Directions
741 King St, London, Ontario N5W 2X2