Children's Mental Health Ontario
Organization Type:
Health & Medical
Address:
2305 – 180 Dundas Street West, , ON, Toronto, Ontario M5G 1Z8
Contact:
Andrea Tagalakis
Website:
http://family.cmho.org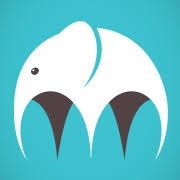 Children's Mental Health Ontario (CMHO) represents Ontario's publicly-funded Child and Youth Mental Health Centres. We advocate for investments, policies, and programs for children, youth, and families seeking mental health services in Ontario. Our goal is to promote a coordinated and high-quality system of care that puts children, youth and families first.
In 2020, PCMH became a program of Children's Mental Health Ontario. By working together, we can advance family partnerships, family engagement and family peer support in child and youth mental health.
We believe children, youth and their families suffering from mental health challenges deserve extreme respect and validation. We are dedicated to improving the lives of these families through support, education and empowerment.
Social Media Links
Children's Mental Health Ontario's Volunteer Opportunities
No Entries Found
Contact Children's Mental Health Ontario
Get Directions
2305 – 180 Dundas Street West, , ON, Toronto, Ontario M5G 1Z8